Memories serve as the enduring bonds that connect families across generations. At Shavano Park Senior Living, our Memory Care program is dedicated to providing residents and their families with the necessary support for managing memory loss. We hold our staff, referred to as care partners, to the highest standards by ensuring they undergo continuous and comprehensive certified training. This training empowers them to better assist our residents living with memory loss, fostering an environment where individuals with dementia can truly thrive.
Our memory care services at Shavano Park Senior Living are designed to be both nurturing and professional, characterized by kindness and compassion. We tailor our approach to each resident's unique lifestyle, routines, and comfort levels, ensuring that their care aligns seamlessly with their preferences. Our staff engages with residents on their own terms, honoring their individuality and moving in harmony with them throughout their journey.
Every one of these programs is meticulously crafted to cultivate an immersive environment that highlights the unique strengths of each individual, ultimately leading to moments of remarkable accomplishment.
Signature programs that make up our Memory Care community
Life Story Display

Honoring the "Story of a Lifetime"

Tune Into Me

Creating a personalized jukebox

Culinary Creations

Preparing recipes from the past
From Our Generation to Yours

Intergenerational programming

Never Stop Exploring

Connecting with the local community

It's All Right

Highlighting the individuality and creativity of each person
Each of these programs creates an immersive environment focusing on the individual's strengths to foster moments of achievement.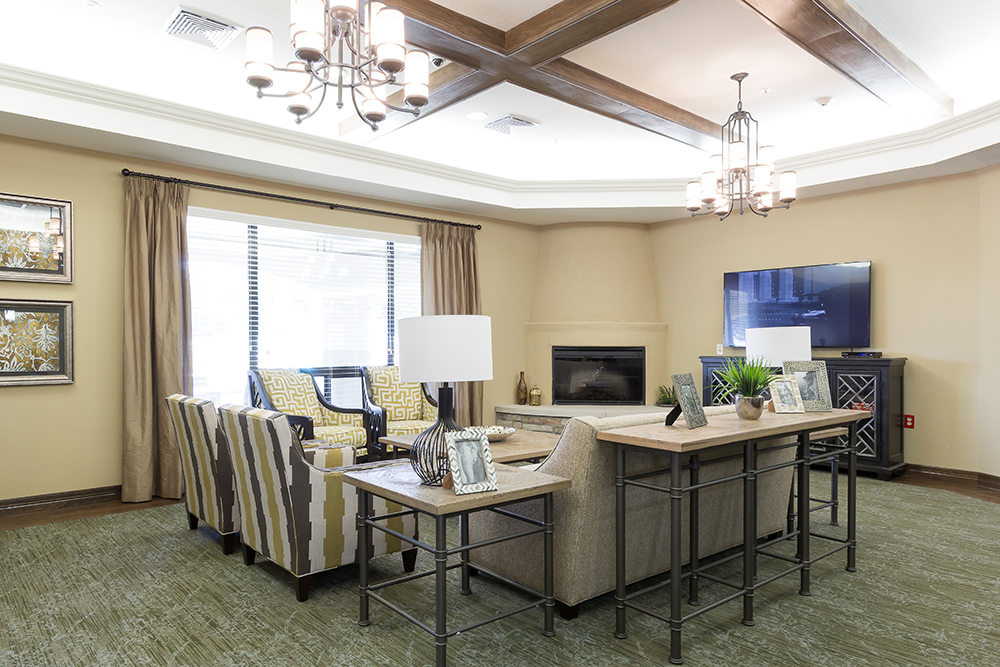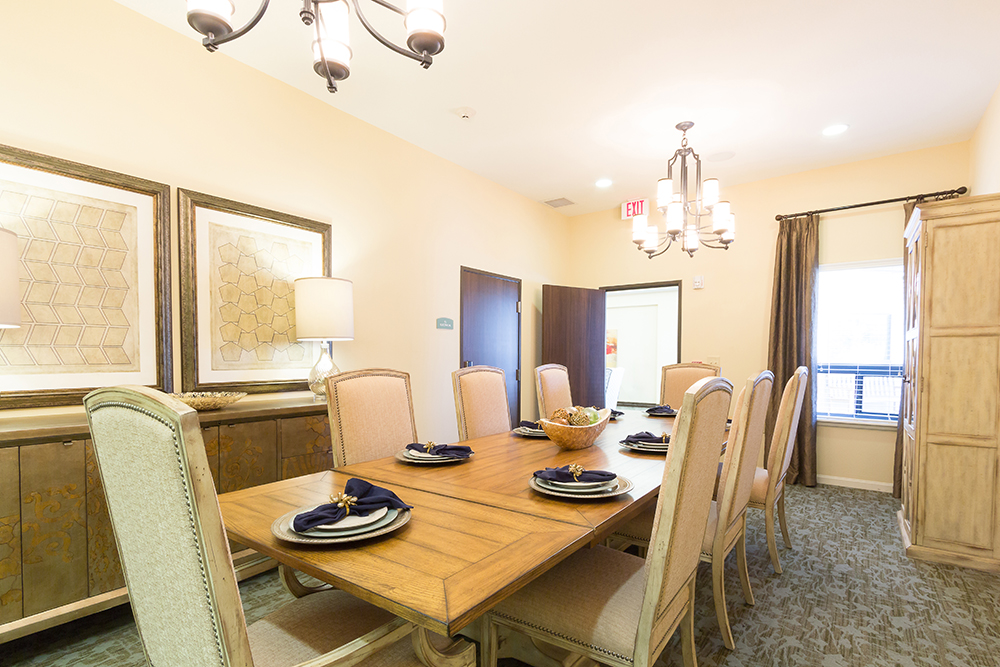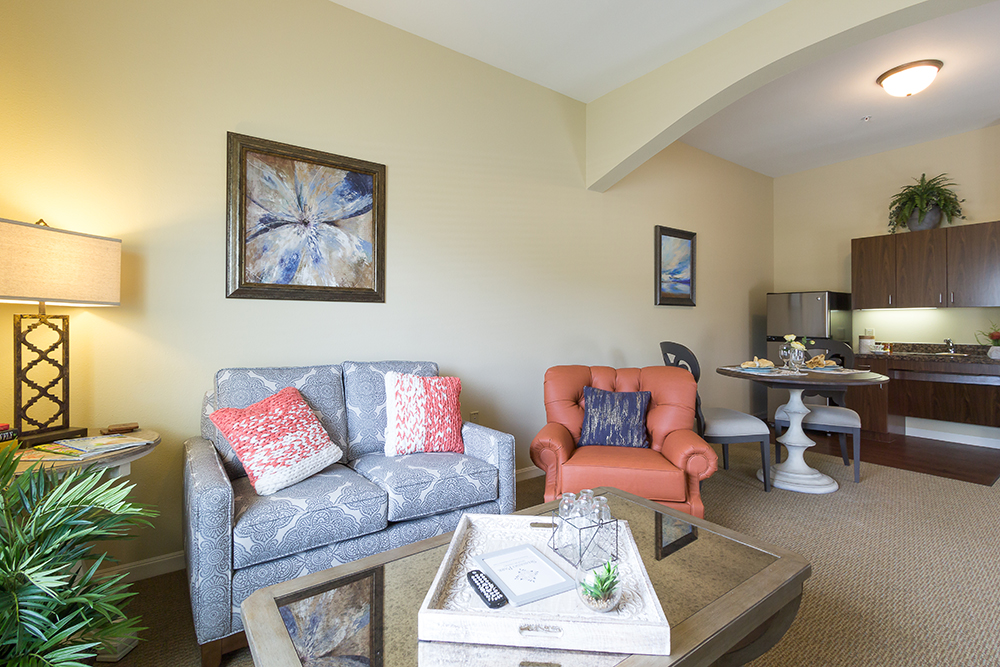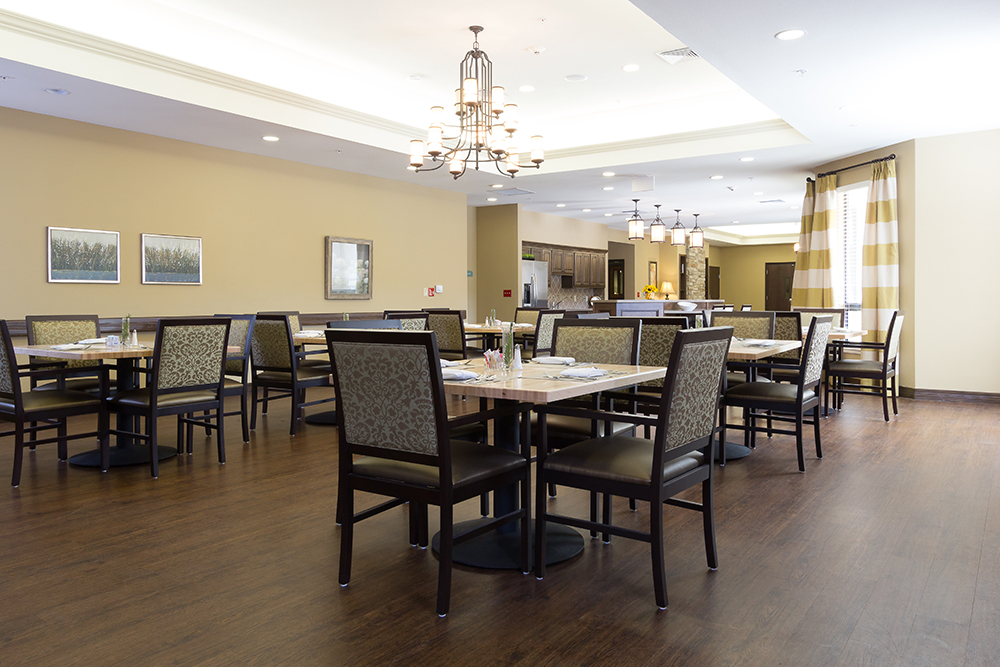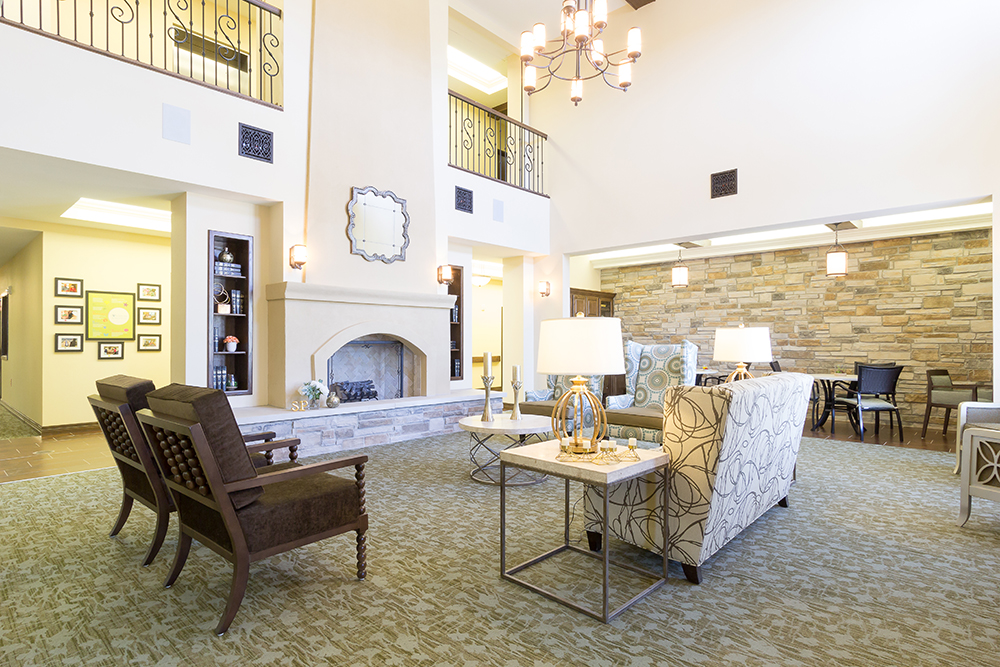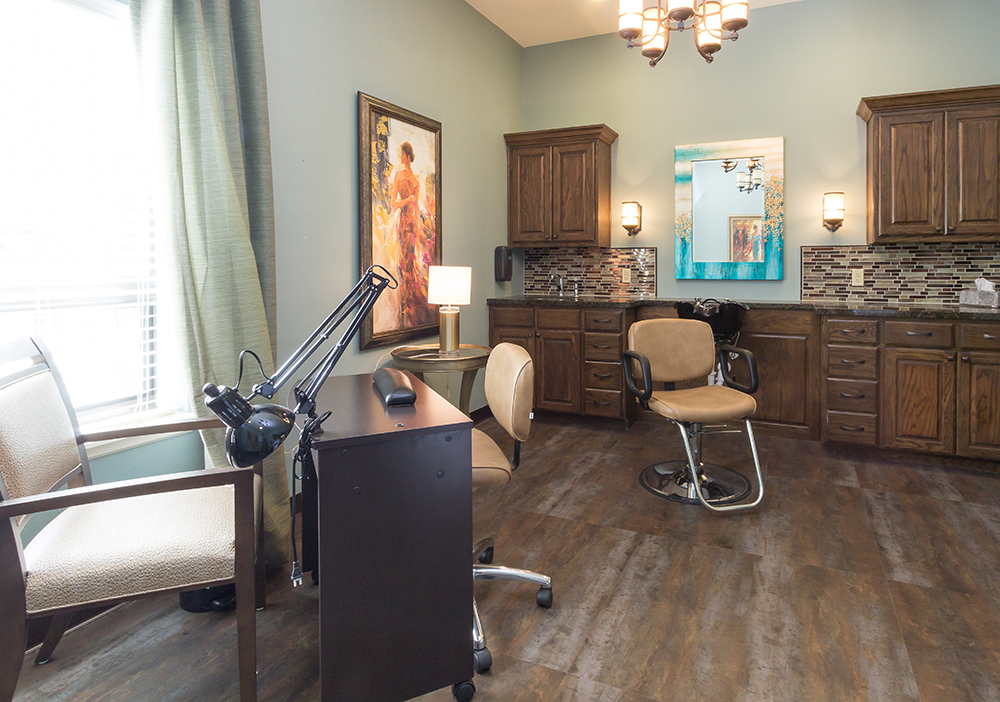 Beauty salon
Spacious and bright living spaces
Weekly housekeeping and laundry services
Music, art and pet therapy, which may assist with decreasing agitation
Personal laundry and linen service available
Access to secured outdoor courtyards with covered porches
Assistance with activities of daily living
Three delicious, nutritionally balanced meals each day – special diets available – and healthy snacks available around the clock
Access to a care staff 24 hours a day, seven days a week
Daily innovative and research-based programming
Family education and support groups